A Guide to Your Perfect Getaway
As the leaves begin to change and a crispness fills the air, there's no better time to plan a getaway to the stunning Peak District. This charming region in the heart of England offers a myriad of activities and breathtaking scenery during the autumn season. In this comprehensive guide, we'll take you through an unforgettable journey, showcasing the best things to do this autumn in the Peak District.
Embrace the Colors of Autumn
Witness the Spectacular Foliage
Autumn in the Peak District is synonymous with a mesmerizing display of colors. Venture into the national park's woodlands and witness nature's masterpiece as leaves transform into a vibrant mosaic of reds, oranges, and yellows.
Photography Enthusiasts' Paradise
For photography enthusiasts, this season is a golden opportunity. Capture the enchanting landscapes bathed in warm, soft sunlight, and create memories that will last a lifetime.
Outdoor Adventures
Hike the Challenging Trails
With cooler temperatures and fewer crowds, autumn is an ideal time for hiking. Explore challenging trails like the Kinder Scout and Mam Tor, where panoramic views await at the summit.
Cycling through the Scenic Routes
Grab your bicycle and explore the Peak District on two wheels. The extensive network of cycling routes will take you through picturesque villages and stunning countryside.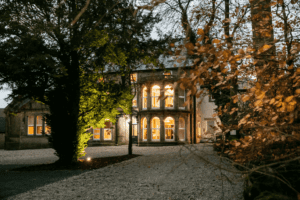 Taste Autumn's Bounty
Visit Local Farmers' Markets
Sample the flavors of the season by visiting local farmers' markets. Indulge in fresh, crisp apples, homemade pies, and other delightful treats.
Sip on Traditional Ciders
Autumn is cider season in the Peak District. Tour local cider houses and savor the rich, complex flavors of this regional specialty.
Explore Charming Villages
Bakewell: A Taste of Tradition
Visit the charming village of Bakewell, famous for its delicious Bakewell pudding. Stroll along the River Wye and explore quaint shops.
Castleton: Caves and History
Discover the history of Castleton by exploring its stunning caves, including the famous Blue John Cavern. Don't forget to visit the imposing Peveril Castle.
Wildlife Encounters
Birdwatching Extravaganza
Autumn is prime birdwatching season in the Peak District. Spot rare and migratory birds in their natural habitat.
Red Deer Rutting Season
Witness the thrilling red deer rutting season as stags compete for dominance. It's a fascinating display of wildlife behavior.
Seasonal Events
Matlock Bath Illuminations
Don't miss the enchanting Matlock Bath Illuminations, where decorated boats light up the River Derwent, creating a magical atmosphere.
Chatsworth House Garden
Explore the magnificent Chatsworth House Garden, which transforms into an autumn wonderland during this season.
Autumn in the Peak District is a time of wonder, adventure, and relaxation. Whether you're seeking outdoor thrills, culinary delights, or simply a peaceful retreat, this picturesque region has it all. Embrace the beauty of autumn and create unforgettable memories in the heart of England's countryside.
Don't miss out on the beauty of autumn in the Peak District! Plan your trip today and experience the magic of this captivating season.